Maryland Child Photographer | Waterscape & Confetti Styled Photo Session
Party we did for this fun-filled summer shoot! Mom's goal was to capture current portraits that really showcased her kids personalities! So we decided to make this summer-themed session all about the joyful, energetic, and sometimes chaotic representation that is life with this brother/sister duo. We pumped the music and let them be their silly-selves! These two had a blast. Mom and I were cracking up right along with them behind the scenes.
We used our seasonal Heidi Hope Waterscape hand-painted backdrop to set the summer theme and it was perfect! They enjoyed lollipops and showers of confetti. It was so much fun to watch them enjoying themselves. I was able to capture real memories, not just staged poses. Needless to say, these two enjoyed their time at the studio while their parents got some amazing portraits that reveal the genuine personalities of their little loves.
There's never a dull moment in the studio, and I loved documenting this stage of life for these sweet siblings. I hope they can look back at the framed image in their living room as they grow up and smile; remembering how much fun they had together!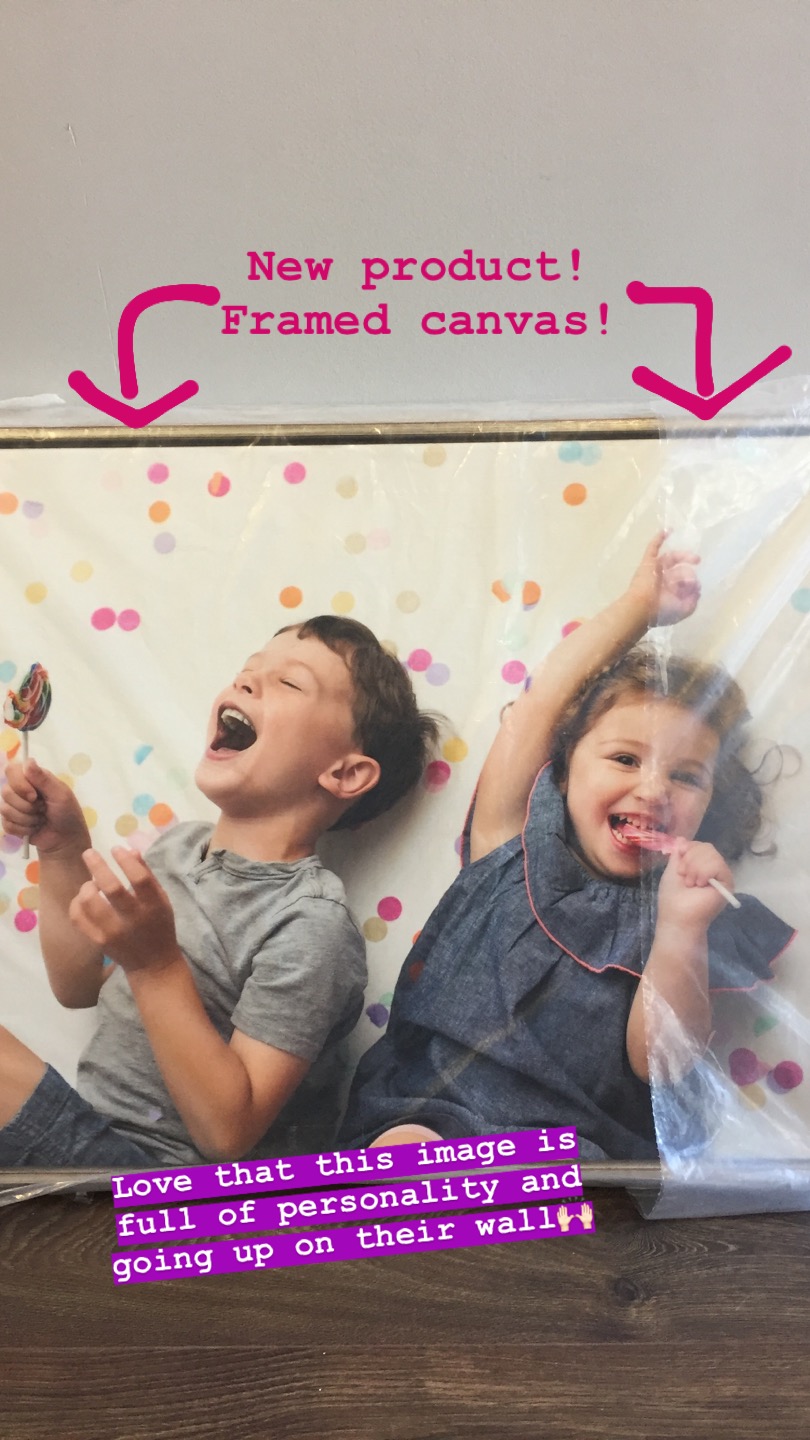 Final artwork for their living room!
They chose to create an extraordinary statement piece with their favorite image! A twist on the classic canvas, this expertly professionally framed canvas adds a sleek finishing touch to their living room, the place where they spend the most time. It combines the best of our fine art canvas and framed wall art.
See more behind the scenes of our professional product line on Instagram @daniellesraphotography