2018 SUMMER MINI SESSIONS | LIMITED TIME WATERSCAPE SERIES!
How Will You Remember this Summer?
No matter what milestone you are celebrating this summer, our limited edition WaterScape sessions are perfect for babies, birthdays, or just because!
WaterScape is a seasonal theme brought to life in an ethereal blue, monochromatic palette. The vignette was hand painted exclusively by Heidi Hope, and only available through select photography partners worldwide. We love incorporating hand-crafted elements into sessions and are so excited to be able to offer this unique and beautiful backdrop to our clients! These colors are evocative of fuffy white clouds foating lazily in the deep blue summer sky...the play of sunlight on water...soft cooling breezes and joyful sun kissed days. It's all about Summertime!
Our exclusive WaterScape sessions are Only $75 and include one 8x10 mounted print. Available from now until August 30th! WaterScape sessions include:
A 30 minute session for the kids!

15 image online gallery for viewing and ordering

Accessories and styling are customizable, such as ice-cream party, watermelon on the beach, baby's first bathing suit, bath time, and more! Perfect for boys or girls. Have an idea? Let's hear it!

Limited promotional pricing for digital packages and products. Digital packages starting at $275
LIMITED TIME ONLY!
Some examples of Waterscape in our studio this summer...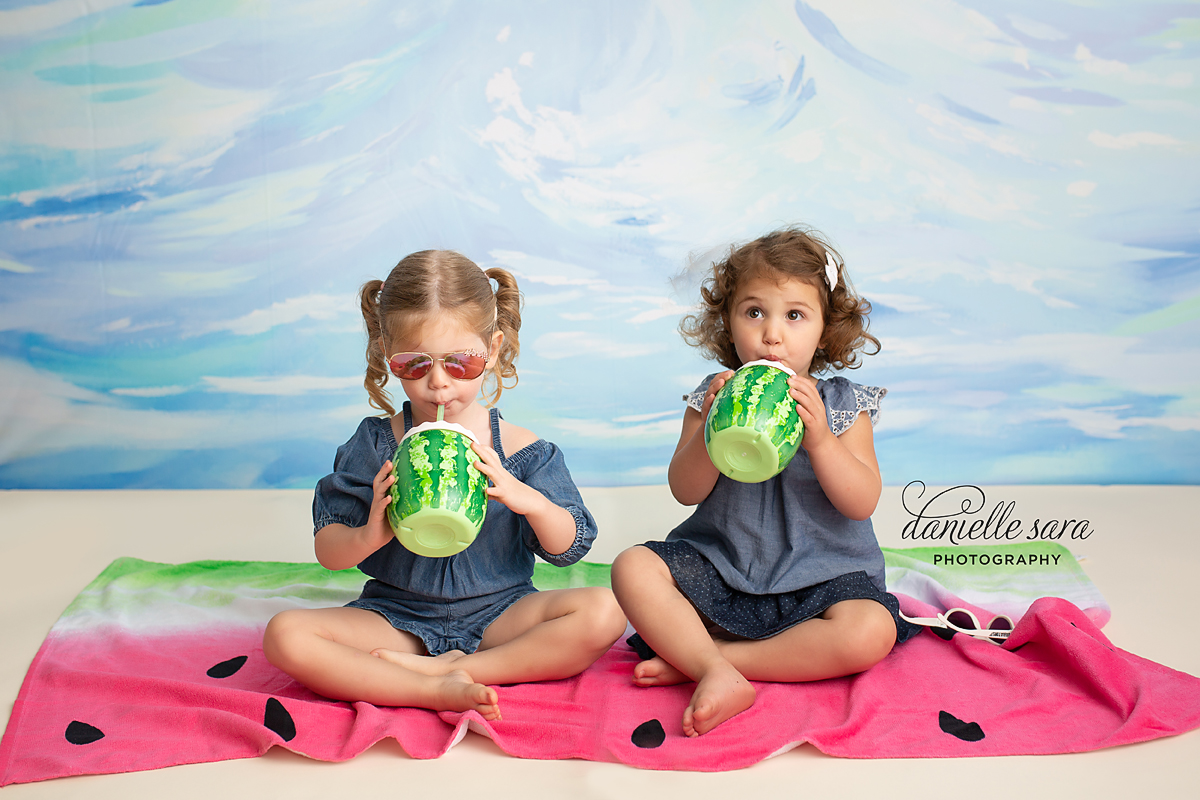 Contact us for more information and to book!